Raspberry Jam December 7th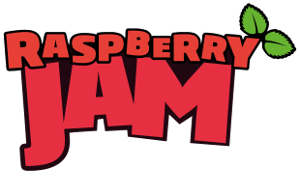 Raspberry Jam – come and see what you can do with a Raspberry Pi computer
A Raspberry Jam is
your chance to find out about the Raspberry Pi computer*
your chance to share what you've been doing with a Pi
a chance to find out what other enthusiasts have been doing with Pi's
Come to MakerSpace Nanaimo on Sunday 7th December at 2pm to join in the fun. There will be demos, discussions, explanations, a variety of Pi's set up to try out and add-on boards that let you do, well, pretty much anything you can imagine.
Attendance is free; kids are welcome but must be accompanied by a responsible adult.
* Not familiar with the Raspberry Pi? Take a look at RaspberryPi.Org and learn about this amazing little machine. It's powerful, flexible, cheap and the coolest thing to happen to computers in ages.